Hi!
We'd like to ask for the help of those who visited the Avatar Exhibition.
Please share your pictures taken there with us. No problem if some of them was taken from a weird pont of view; maybe there is a detail there which couldn't be seen otherwise. (E.g.: An exomask's filter from its side or back...)
Our aim is to make as many replicas from the film as possible in order to entertain ourselves (not only me and my mate, but everybody who is interested) .
Currently we are working on the bomb (see pic), and e.g. a piece of the text is still missing. So, if somebody has pictures from the Exhibition, or from other authentic sources, please post it here or contact us...
Thanks for all help in advance:
Kif sí soaia leNa'vi (the Na'vi family)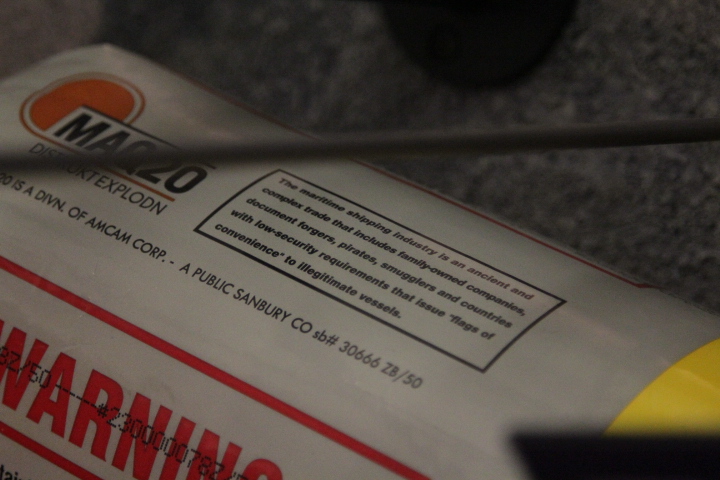 [spoiler]
...What can the first word be???
"**** is a divn. of amcam corp. - a public sanbury co"
"dis****kt explodn"