Can someone tell me what colour is the CARB Assault rifle? I can't tell because of the damn light falling on it and my ****ed up vision. I'm sorrry but this is only about the colour, I need to choose the colour material to make this, I'kll be folowing the original concept by Aaron Beck. did anyone see the original props in person? Held them etc.? I cant tell what colour they are it the film they look like graphit or black, In the pictures I can see shiny black and grey ones. were all the props made the same colour tone? Tell me if you seen it in person Look at the diffrences on these pics:
It's grey
It's shiny black/dark grey/colour-of-graphit (can't tell)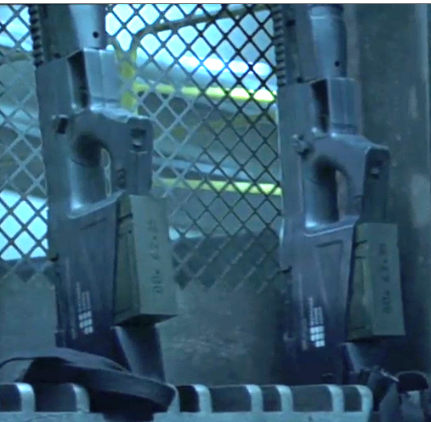 Defenetly grey
Left is dark grey right looks matt black
Are they all diffrent colour tones like this in real life or is this the light's fault. please tell me what colour is it?