Hi,
I was thinking about the opening scene in Avatar that takes place on earth, it's a deleted scene that is only in the collector's edition, however I seen the screenshots and although I don't know in what city the scene takes place, it kinda reminds me of detroit in Deus Ex.
City in Avatar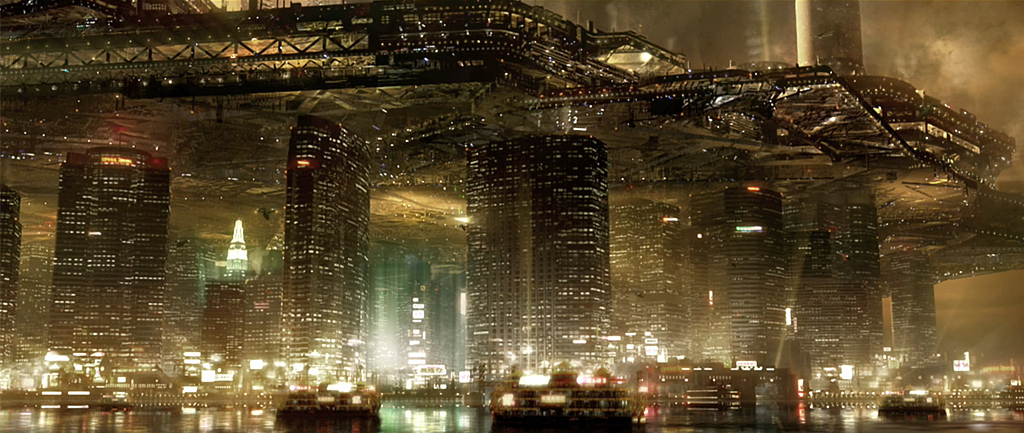 City in Deus Ex: Human Revolution
Let's start with the diffrences:
Deus Ex: Human Revolution (Which is the version I'm comparing) takes place between 2027-2029, which are the years that some of us probably will be alive.
Avatar starts at 2148, We'll be probably all dead by then, as far as I know there's no way to live that long since science still didn't find the awnser (hope it will oneday)
Now, We see that a lot of things have changed on earth both is Deus and Avatar, we have new brands, diffrent cars appear on the streets etc, but in both cases some old brands, like Pepsi still exist.
The cities are also simular, tall skyscrapers, built one on another and connected with what looks like to be like a read conecting the buildings, I am not sure what it is, maybe a railwayu, road for cars or what else. We see this on both pictures.
In both Deus Ex and Avatar we have electro-trains riding over the streets, it sould be on or near the connections of the buildings, which I believe were put there to help withy the stability on the structure.
while we're on the topic of vehicals, here's another picture from Avatar of a electro car on the street:
In Deus Ex, We have a conflict between normal people, and cyberneticly modified humans. In Avatar, We don't know what conflicts were on Earth at the time accept the war in Nigeria that Quaritch mentions in the film.
Anyways, tell m,e what you think about this comparison, maybe you found something more close to the Earth shown in Avatar