This series, based 3 years after the events on the film This is England is by far one of the best tv series that I have seen for a long time. It explores the background of the characters in a lot of detail and looks at their relationships with each other after the events of the film. One of the best things about this series is that, just like the movie the characters and their stories are set up in the context of the 80's with the reminder of the Faulklands War in April-June '82 and the reign of Margaret Thatcher being a constant backdrop as well as BBC footage from the 1980's providing a nice context for the series. The story in this 4 part series is absolutely brilliant with characters such as Milky, Smell, Woody and Lol with many others making more appearances then they had in the movie and even Combo makes a redemptive appearance in the end.
One of the things that you could take away from this series is how attached you could become to the characters as you explore their fears, hopes and dreams,their past and their present, with Lol and Woody in particular having very emotional times in their lives such as Woody fearing that he could lose Lol forever and his determination not to be like his father and Lol having to confront her abusive father and trying to forgive Woody.
This series puts you on an emotional rollercoaster with big highs and lows, serious times and also some genuinely funny ones as well. Some scenes I have to warn you can be pretty traumatic, but the series ends on a high so it's well worth sticking through.
http://www.guardian.co.uk/tv-and-rad...land-86-review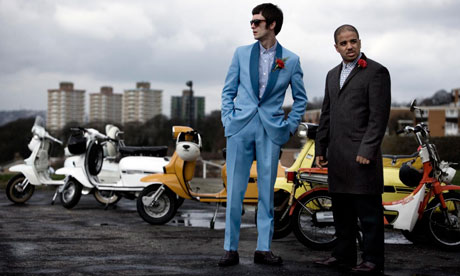 __________________
Always listening to The Orb: O.O.B.E...
My fanfic
"The man who learns only what others know is as ignorant as if he learns nothing.
The treasures of knowledge are the most rare, and guarded most harshly."
-Chronicle of the First Age
"Try to see the forest through her eyes."
Réalisant mon espoir, Je me lance vers la gloire. Je ne regrette rien. (Making my hope come true, I hurl myself toward glory. I regret nothing.)